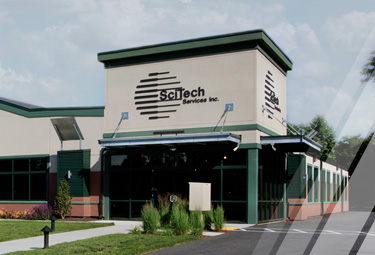 SciTech Services is a small business providing research, development, engineering, testing and program management services to DOD and other Government agency customers. SciTech Services Inc, with its headquarters in Havre de Grace Maryland, has been in business for over twenty seven years.  SciTech is recognized for its competencies and experience in CBRNE and WMD technologies, providing support to U. S. Army Research, Development and Engineering Command (RDECOM), and the U.S. Army Edgewood Chemical Biological Center (ECBC). Specific areas of support include analytical laboratory quality assurance, testing, verification and validation; computer-aided engineering; modeling and simulation; systems engineering; target defeat technology development; and, analytical laboratory support. SciTech provides high-end CBRN and Weapons of Mass Destruction (WMD) subject matter expertise (SME) to the Homeland Defense Information Analysis Center (HDIAC). We also provide a wide range of technical and scientific specialties and staff for the National Institute for Drug Abuse including support of cutting edge neuroscience research and research animal model development. Most recently, with the award of the RS3 contract, we have expanded our capabilities into the Army Communications and Electronics Command (CECOM).
SciTech also offers its knowledge and experience through the Defense Ordnance Technology Consortium (DOTC), the Medical Countermeasures Development Consortium  (MCDC) and the Countering Weapons of Mass Destruction Consortium (CWMDC) using contracts awarded through Other Transaction Agreements (OTAs). SciTech personnel have over fifteen years experience in the use, application, and administration of OTAs. SciTech supports its customers in the application and use of this cutting edge contracting process.
SciTech Services is dedicated to customer support at all levels. It has a history of working collaboratively with other businesses, large and small. It can often bring its contract vehicles to bear on providing technical solutions quickly, easily, and at a reasonable cost. SciTech prides itself in enabling our customers to achieve goals that they did not think were achievable due to cost, or technical challenges.
SciTech teams with small and large businesses in order to provide the best complement of capabilities for responding to the client's needs and requirements.