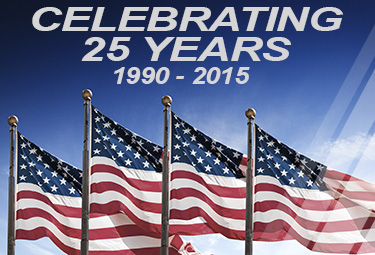 SciTech Services Inc. (SciTech) is a small business founded in 1990 by Dr. Ramesh Srivastava.  Originally located in Abingdon, MD, SciTech won its first competitively bid contract in 1991 for the U.S. Army Soldier Biological Chemical Command (SBCCOM).  SciTech won multiple follow-on contracts supporting various Department of Defense organizations.  SciTech graduated from the SBA 8(a) program in 2001.  During its thirty years in business, SciTech has become a well-established and highly respected technical services company providing programmatic, technical, staff support, and management consulting services to various Federal, state and local agencies.
SciTech has earned recognition, commendations, and awards from the U.S. Army, the Defense Threat Reduction Agency (DTRA), the Small Business Administration (SBA), the Defense Ordnance Technology Consortium, and various other Department of Defense (DoD) agencies.  In 2011, SciTech relocated its corporate headquarters to Havre de Grace, MD, just a few miles from Aberdeen Proving Grounds.   SciTech celebrated its 25th anniversary and received recognition from state and local representatives.  A Certificate of Special Recognition from Congressman Ruppersberger, Maryland 2nd Congressional District, was presented for providing the best scientific, engineering and management solutions to federal, state and local customers in chemical/biological research development, directed energy technology, target defeat technology support, energetic materials research and emergency preparedness.
SciTech teams with small and large businesses in order to provide the best complement of capabilities for responding to the client's needs and requirements.