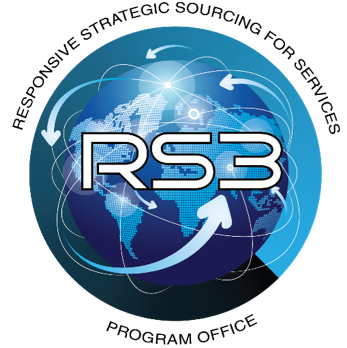 New SciTech Contract Award: Responsive Strategic Sourcing for Services (RS3).
A Multiple Award Indefinite Delivery, Indefinite Quantity (IDIQ) Performance Based Services Contract that provides customized best value solutions to a diverse group of organizations that span the spectrum of Command, Control, Communications, Computers, Intelligence, Surveillance, and Reconnaissance (C4ISR) mission requirements throughout the world. RS3 has a $37.4B ceiling with a 10-year ordering period (five-year base ordering period and five-year optional ordering period). RS3 primary service areas included but are not limited to Engineering; Research, Development, Test and Evaluation (RDT&E); Logistics; Acquisition and Strategic Planning; Education and Training Services.
Working with SciTech on RS3:
SciTech is interested in working in partnership with any large or small business with products or service that fit the broad scope of the RS3 contract. We can help shape opportunities or work together to respond to Task Order RFPs.  We have been successful and have grown by teaming with quality companies to meet the needs of DoD customers.  LETS TALK!

SciTech teams with small and large businesses in order to provide the best complement of capabilities for responding to the client's needs and requirements.